WELCOME TO SHOPKANGEN.COM
Our Mission is to Assist Families in Attaining Sustainable, Affordable, and Environmentally Conscious Solutions for Holistic Well-being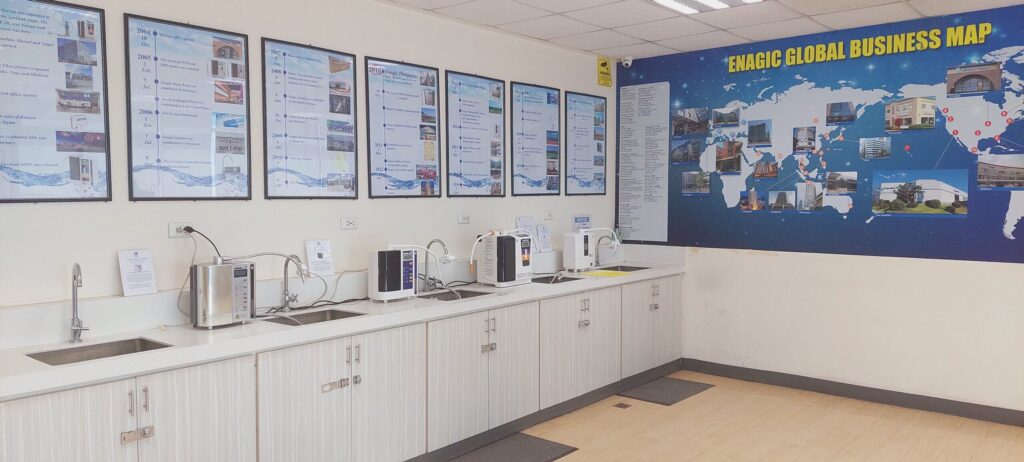 For more than 40 years, Enagic has stood at the forefront of crafting water ionization systems that convert ordinary tap water into pristine, healthful, electrolytically-reduced, and hydrogen-enriched drinking water. This company, headquartered in Japan, has reached a global audience, delivering hundreds of thousands of Kangen Water machines to households worldwide.
Enagic has been a pioneer in the development of continuous Kangen Water® generation systems, uniting cutting-edge scientific research and impeccable Japanese craftsmanship with the essential source of life found in nature. Since its inception in 1974, Enagic has been dedicated to delivering home-based alkaline water ionization technologies. Our overarching mission is to offer global health and well-being through our Gold-Standard product line.
Leader in Manufacturing Water- Ionization Systems
Enagic's Kangen Water® systems enhance nature's most vital life-source using the latest scientific research and technology, merged with superior Japanese craftsmanship.
INTERNATIONAL CERTIFICATIONS
Enagic International is certified to ISO 9001, ISO 14001, and ISO 13485 for quality control and environmental management, the Water Quality Association Gold Seal for product certification, and a member in good standing of the prestigious Direct Selling Association.
The Original Equipment Manufacturer
Quality Management System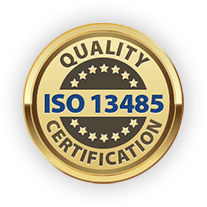 Medical Device Certification
Quality Management System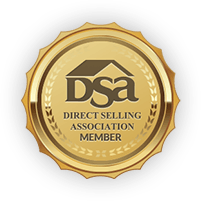 Direct Selling Association Member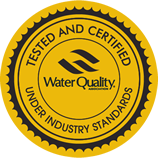 Water Quality Association
Company Culture, Personal Growth & Business Opportunity
Enagic Corporation is dedicated to empowering individuals through its direct-sales marketing system. Our enthusiastic and independent distributors take pride in sharing the remarkable advantages of Kangen Water® as they forge their own path to financial prosperity.
We consider ourselves a supportive family, fostering an environment where each member contributes to achieving collective success. Our business opportunity has often been described as "personal growth with a compensation plan," reflecting our commitment to not only enhancing financial well-being but also personal development.
This philosophy enables our worldwide distributors to attain financial independence and pursue their aspirations, all while endorsing a product they genuinely believe in and cherish.
Enagic's corporate philosophy
We all desire the same things in life. At the end of the day, we wish to be healthy, wealthy, and happy. Enagic's corporate philosophy is based on three true health principles
Realizing true physical health … through pure and healthy drinking water.
Realizing true financial health … through a wealth-developing business opportunity.
Realizing true mental/metaphysical health … through personal growth and finding contentment in all aspects of life.
"Enagic celebrated its 49th year this year (July 2023) as a specialized manufacturer of high quality water ionizer generating systems. Today Enagic's pledge to realize a revolution in True Health – in the form of physical health, economic health and mental health – is supported by thousands of people around the world.The human body is comprised of 70% water. It is no exaggeration to say that "the basis of vitality and long life is water." Enagic offers safe water that can be used with confidence to benefit health, beauty, sanitation and cuisine.Enagic is an integrated development, manufacturing, sales and service company of alkaline ionizer technology.As the evolution of information technology continues we have entered the age of "human technology marketing." Market vitality now depends upon a merging of high technology and the personal relationship between human beings. Enagic is teaming up with an international network of offices and numerous distributors around the world to spread the word "water and health" while building a global company with worldwide operations."
CEO Enagic International, Inc.