KANGEN WATER
CHANGE YOUR LIFE BY SIMPLY CHANGING YOUR WATER
Discover the Potential of Enagic Kangen Water Ionizer for Boosted Vitality, Immune Support, Glowing Skin, Peak Wellness, and Beyond!
Kangen Water: Our Mission is to Assist Families in Attaining Sustainable, Affordable, and Environmentally Conscious Solutions for Holistic Well-being
For The Next 30 Years And Beyond By Simply Changing The Water That They Drink And Used In Their Home And Office Everyday.
READY TO EXPERIENCE THE POWER OF KANGEN WATER?
Decide on the machine model you would like to purchase. Here are some of the popular ones you can start with…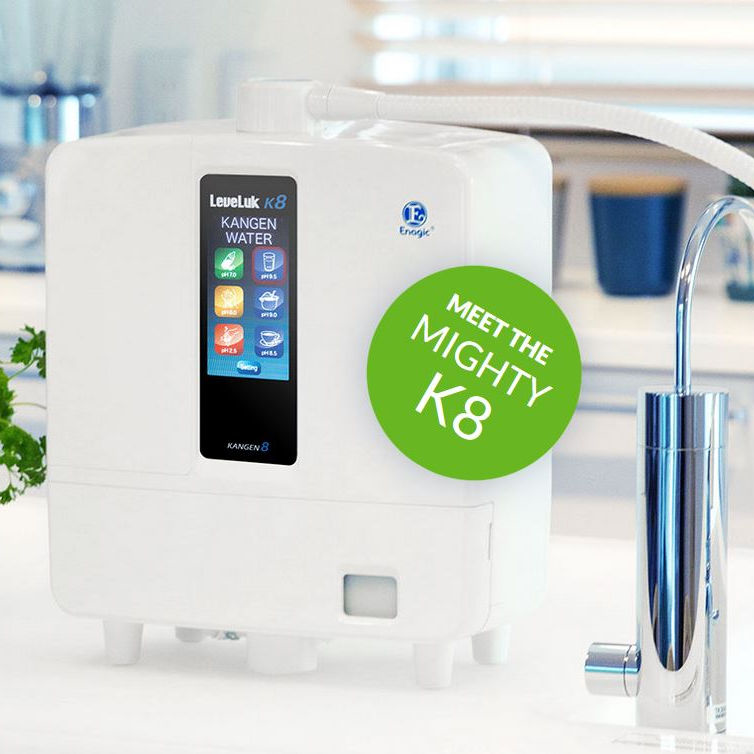 THE MIGHTY 8-PLATE ANTI-OXIDIZER
The K8, Enagic's most robust antioxidant machine, boasts 8 platinum-coated titanium plates for enhanced water ionization and greater potential for antioxidant production.
This Kangen Water® machine is suitable for use in any country, thanks to its global multi-voltage power supply and interchangeable plug option (available separately). If you seek a potent and adaptable machine with numerous user-friendly and energy-saving automated functions, the K8 is the ideal choice for you.
The Ultimate Home Use Model
Embraced by enthusiasts across 82 countries, the LeveLuk SD501 Platinum has evolved into a single machine capable of delivering notifications in five languages: English, German, French, Italian, and Spanish.
This advanced unit comes equipped with a built-in electrolysis chamber, a spacious LCD panel, and clear voice prompts, solidifying its position as the top choice. Inside, you'll find a chamber adorned with seven platinum-plated titanium plates.
The Ultimate Home Use Model In Classic Colors
Introducing the LeveLuk SD501 by Enagic, the flagship affordable model that sets industry standards. This continuous ionized electrolysis water generator system stands at the pinnacle of its class, a proven and tested model.
It represents the ultimate home-use model, boasting the most robust electrolysis chamber on the market. Complete with a built-in electrolysis chamber, a generously sized LCD panel, and clear voice prompts, the SD501 unquestionably leads the pack in affordability and usability.
The JrIV incorporates four durable electrode plates that effectively minimize energy consumption. Thanks to its solid platinum-coated titanium plates, this unit retains the ability to generate potent acidic and alkaline Kangen waters.
Given its lower power consumption and fewer plates, we recommend this machine primarily for individuals or couples. Families with higher water output needs should explore the more robust models mentioned above.
MINERAL ION WATER HOME SPA SYSTEM
Introducing the exclusive ANESPA DX Home Spa System, a revolutionary addition that turns your regular bathroom into a haven reminiscent of a natural hot spring resort.
The ANESPA DX system consistently generates a flow of revitalizing ionized mineral water. Enhanced with a larger ceramic cartridge designed to eliminate nearly 100% of chlorine and other detrimental impurities found in your tap water, it infuses your water with safe, hydrating minerals that promote the well-being of your skin and hair.
Are You Ready to Change Your Life by Simply
Changing Your Water?
Leader in Manufacturing Water- Ionization Systems
INTERNATIONAL CERTIFICATIONS
Enagic International is certified to ISO 9001, ISO 14001, and ISO 13485 for quality control and environmental management, the Water Quality Association Gold Seal for product certification, and a member in good standing of the prestigious Direct Selling Association.
The Original Equipment Manufacturer
Quality Management System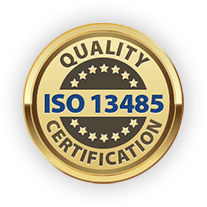 Medical Device Certification
Quality Management System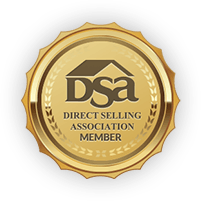 Direct Selling Association Member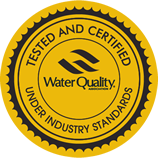 Water Quality Association
Kangen Water is the Leader in Manufacturing Water- Ionization Systems
Kangen Water is an alkaline water produced through a water ionization process known as electrolysis. This process involves separating water into acidic and alkaline components, with the alkaline water touted for its potential health benefits. Kangen Water can help balance the body's pH levels, detoxify the system, and provide superior hydration due to its smaller water cluster size. Additionally, proponents argue that the antioxidant properties of Kangen Water may combat oxidative stress and promote overall well-being. Many individuals report experiencing improved energy levels and better digestion after incorporating Kangen Water into their daily routine. As with any dietary or lifestyle change, it's advisable to consult with a healthcare professional before making Kangen Water a fundamental part of one's health regimen.
Improved Hydration: Kangen Water is believed to have smaller water clusters, which may make it easier for the body to absorb and hydrate cells more effectively.

Alkalizing Properties: Advocates suggest that Kangen Water can help raise the body's pH level, creating a more alkaline environment in the body, which they believe can promote better health and potentially reduce the risk of certain illnesses.
Antioxidant Effects: Kangen Water is said to possess antioxidant properties due to its negative oxidation-reduction potential (ORP). Antioxidants are thought to help combat free radicals and oxidative stress, which can contribute to aging and various health issues.

Improved Digestion: Some people report that Kangen Water helps with digestive issues, such as acid reflux and indigestion, by neutralizing excess stomach acid.

Detoxification: Advocates claim that Kangen Water aids in detoxifying the body by flushing out toxins and promoting more efficient waste elimination.

Enhanced Skin Health: Kangen Water is sometimes used topically for skincare purposes, with proponents suggesting that it can help improve skin hydration and reduce the appearance of skin conditions like acne and eczema.
Enhanced Athletic Performance: Some athletes and fitness enthusiasts believe that the improved hydration and potential antioxidant effects of Kangen Water can lead to increased stamina and faster recovery times.
We're Excited How Enagic Kangen Water Ionizer Can Help Improve Your Family's Overall Health.
We help families achieve sustainable, cost-efficient and eco-friendly solution towards holistic wellness